3 Reasons to Hire a Bloomfield Hills Landscape Maintenance Service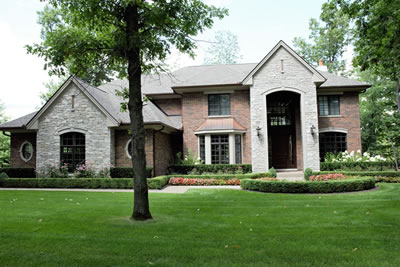 Don't you find homes with well-kept landscaping attractive and appealing? These properties definitely leave a good impression to anyone who passes by. The best thing about landscaping is that you get to choose the style, design, and, of course, the plants and flowers to suit the look of your home. However, you have to make sure that you keep it looking good and presentable. An unmanaged and overgrown landscape is ugly and off-putting.
To ensure your landscaping is always kept in tip top shape, invest in a professional landscape maintenance service. Many homeowners are too busy to take this responsibility on themselves, and have other more important priorities. Like many others, are you someone who doesn't want to do this job on your own? Take a look at the following factors that signal the need for a professional landscaping maintenance service. Let the experts handle the hard work and avoid any pitfalls along the way.
You Have a Large Outdoor Area
If you have a large piece of property in Bloomfield Hills, then it can be difficult to handle all the upkeep yourself. You'll have to set aside a large chunk of your time on a regular basis to ensure you get all the tasks done. You need to mow the lawn, trim shrubs, clean up leaves and more while running all over the place.
Wouldn't it be better to let someone else handle all that? That's where a professional Bloomfield Hills landscaping service comes in. If you're alone, it may seem impossible to get the job done in just one day. Let those with the training, skills, and equipment accomplish that much-needed maintenance for your space.
There Are Plenty of Overgrown Plants and Shrubs on Your Landscape
Weeds and overgrown plants and shrubs aren't attractive and can make a yard appear run down and un-cared for. But for those with busy schedules, landscape maintenance might be on the bottom of their to-do list. That's why a quick call to a professional landscaper is a good solution to this problem. Their services are made for people who don't have the time or energy to take care of their property themselves but still want it to be taken care of.
You've Received Bad Feedback About Your Property in Bloomfield Hills
As much as we all want people to mind their own business, a mismanaged and neglected lawn is simply an eyesore. You don't want to be the one your community points to for making the neighborhood in Bloomfield Hills look bad. And if you're running a business, this is even more important. Customers might be put off by unmanaged landscaping.
Keep your lawn and other outdoor spaces in proper order with the help of professional landscapers. You can even schedule regular maintenance so you don't have to wait until things get out of hand.
Hire a Landscape Maintenance Company Near Me!
If you find yourself in any of the situations above, give Sinacori Landscaping a call. They offer landscape maintenance programs that are tailored just for your property to ensure your landscaping is taken care of the right way. If you're a Bloomfield Hills resident or live the Metro Detroit area, contact them for a free landscape and lawn care maintenance quote or give them a call today at 248-651-5400.