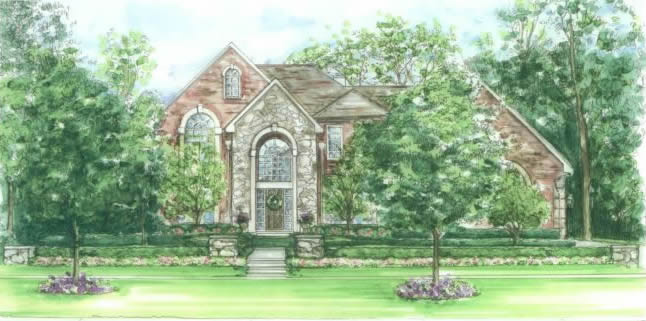 Sinacori Landscaping offers both residential and commercial exterior designs. Our design team starts with a plan that encompasses your ideas of a beautiful landscape with the compatibility of today's busy world. We hand draw a scaled plan for your landscape based upon what you are looking for in your outdoor living areas. This design will be based upon the homeowner's individual style and tastes. The landscape should reflect your personality and lifestyle, as well as fit in to your budget. At Sinacori Landscaping, this is our goal. We want you to get the most use and enjoyment out of your new outdoor living area.
Feel free to look through our gallery of pictures to get an idea of what you would like to incorporate into your landscape. Please call to set up an appointment with one of our sales team to get the process started.
The commercial designs that we do are subdivision entrances and common areas, small businesses and non-engineered designs. These designs need to be functional as well as aesthetically pleasing to look at. They need to be low maintenance so the areas can be maintained at a reasonable cost.