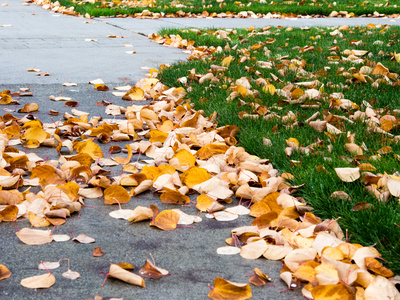 We all know that the end of the year is fast approaching. That means we're already preparing for the business that comes with the holidays. A lot of events and visitations happen during this time. With those events, there are also a lot of preparation needed to make good impressions and spend quality time with friends and family.
Are you really willing to allow guests to visit your home if your front and backyard looks like a mess? If you know your landscaping isn't up to par with for holiday visits, you should hire a White Lake landscaping company. Here are three ways they can make your holidays even better.
1. Keep Your Lawn Clean for Halloween Parties
During this spooky holiday, a lot of children will be eager to knock on your door and ask for treats. Even your own kiddos may want to have their own get together with their friends, whether it be indoor or playing some spooky games outside. Perhaps a warm gathering around an outdoor fireplace will happen or a fun game of zombie Marco Polo.
If you're expecting your Halloween to have a lot of outdoor activity, contact your landscaping company today to get it spruced up. Their maintenance services can get the lawn nice and clean. That way, there's room to run around. They can also make sure any trees or bushes are safely trimmed so the kids will stay out of harm's way.
While the kids are safe, you can rest easy knowing you don't have to do any extra fall clean-up work before the snow front comes in. The landscaping company will take care of it for you.
2. Preparing Your Landscaping for Chillier Nights Around Thanksgiving
When November hits, it's more than clear that fall has come and the windy days are getting chillier. The landscaping is often hit hard when the temperature drops and it's even worse when snowfall sneaks its way in. However, if you hired your landscaping company in October in preparing for Halloween, then you won't have to worry about judgmental looks from the in-laws in November.
Your landscaper will make sure the fall clean-up includes mulching your yard and preparing your trees, shrubs, and garden beds for cooler days and nights. Additionally, your lawn will stay green and healthy and you won't see patches of dead grass. The outside of your home will make a great impression and your extended family will feel right at home.
3. Checking Up On Your Landscapes and Hardscapes Before Christmas
While you're racing to buy that last present for a friend or planning your next New Year's party, you'll be happy to know your yard is in great shape right now. Whether Macomb County has a sprinkle of snow or a couple of inches, your yard will be able to handle it because you hired a professional landscaper. You can also ask for maintenance checks during this time just to make sure your outdoor spaces can handle winter's wrath.
Looking for a White Lake Landscaping Company?
If you are searching for a White Lake landscaping company, contact Sinacori Landscaping today before the holidays hit full force.
Sinacori Landscaping is headquartered in Shelby Twp and services Macomb and Oakland Counties. Give us a call today!
Call Sinacori Landscaping: 248-651-5400