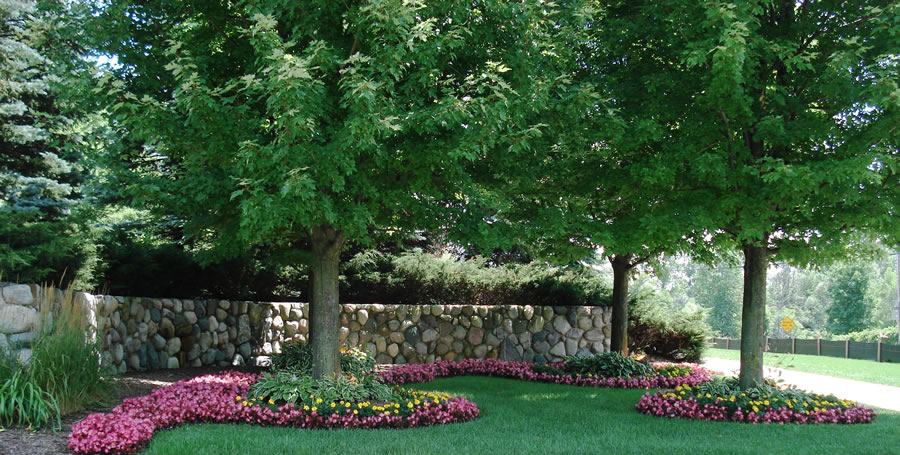 Top 3 Reasons Why Commercial Landscaping Should Be Done by a Professional
Commercial landscaping isn't just about ensuring the grass is cut outside of your business. When you want to make a good impression on your new and returning customers, you need to keep in mind how important it is to maintain the outdoor appearance of your commercial property.
The health and aesthetic of the outside of your business does a lot to welcome customers and create a good impression of the quality of service you offer. Just imagine walking up to a business only to see overgrown dead grass, and wilted flowers and dying trees. You would be hesitant to see how they run their business inside, wouldn't you? To prevent that from happening to your business, you need to contact a Berkley commercial landscaping company to create the quality appearance you need to impress and attract customers.
1. Let the Commercial Landscaping Experts Do What They Do Best
There are some business owners that try to take care of their commercial landscaping themselves. However, they're already busy running their business! While many business owners believe they can save money by not hiring landscaping professional, they are really hurting their business and losing money in the long run. When you don't have enough time or the right experience to take care of the lawn, plants, shrubs and trees, you will be looking at extensive repairs and installations in the future to bring it back to good health and beauty. Avoid having to pay more in the future for repairs by hiring a Berkley landscaping service right away.
2. Invest in High Quality Landscaping. Not Mediocre "DIY" Efforts
Landscaping isn't merely planting things. You need to know which plants can thrive in your climate, how to incorporate them, and where they should be planted. If you don't have this extensive knowledge, then hiring a professional landscaping team is a smart investment for your business. They will not only make sure your commercial landscape is healthy, but they can add seasonal flower displays for color, contrast, and visual interest. When it comes to getting the most out of your property, the landscape professionals know best.
3. Ensure Your Property is Always Maintained and Looking Great
When you and your employees are busy at work, there isn't time to check on your business's landscape to ensure it is healthy and vibrant. That's another area where a professional landscaping service comes into play. After they install all of the lovely plants, trees, shrubs, and ensure the lawn is healthy, they won't just leave it. They will offer their maintenance services to ensure everything remains healthy and looking great. You can set up a plan with them that establishes certain times and days that they come out on their own to check up on things. Now you never need to even think of your business's appearance again.
Searching for a Berkley Commercial Landscaping Company?
When it comes to making the best impression possible, you need to invest in a Berkley commercial landscaping service. If you're looking for a landscape service in southeast Michigan, contact Sinacori Landscaping today.
Call Today! 248-651-5400