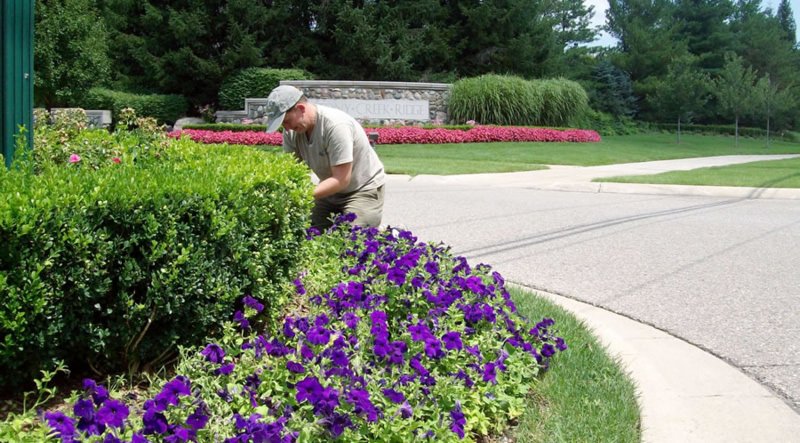 As a Michigan homeowner, there's no debate about the need to take care of your landscaping. It's absolutely necessary to make sure your lawn is healthy, your trees and shrubs are growing, and your garden beds are nourished. Caring for your property is a year-round duty but you may not always have the time to take care of it. After all, with everything that's going on, landscaping might be low on your list of priorities.
Instead of neglecting that work, you can hire a Huntington Woods landscaping company. Whenever you're in a pinch, they would be the best to contact for help. Here are three things they can do to make sure your landscaping is taken care of the right way.
1. Clean-Up for the Spring and Fall with Fertilization
We all like to put "spring cleaning" on our to-do lists, but sometimes that chore goes unnoticed. Unfortunately, neglecting the cleanliness of your yard may cause your landscape's health to degrade. It's the last thing you want if you frequently have visitors come by or want to be proud of the home you live in.
You can contact a professional landscaping company to take care of the clean-up for you during the spring and fall. Additionally, professional landscapers do a wonderful job of making sure a yard is properly fertilized so the health of the lawn is greatly increased. A professional's help with your landscape is worth it when you have a busy life.
2. Lawn Core Aeration
Speaking of keeping that lawn healthy, there is a landscaping technique known as lawn core aeration that does something wonderful for your lawn and garden beds. Professional landscapers remove plugs in your lawn so the system of intertwining roots is able to breathe easier.
Many of us think that cutting and watering the grass is enough for the lawn to stay healthy. It's also necessary to look below the grass and make sure the roots are breathing. Professional landscapers can do this for you in the spring and fall. You'll notice your lawn taking in water and natural nutrients much easier than before, resulting in a lush lawn.
3. Soil Sampling and Greenery Trimming
In addition to digging deep with lawn core aeration, professional landscapers also like to check the status of the soil in your lawn and garden beds. Soil responds differently to the climate depending on where you live. That's why it's important to have landscapers from southeast Michigan give your lawn a thorough examination.
They will also observe your trees and shrubs and trim any dead branches that may harm the greenery itself. Doing this will also allow the tree or shrub to grow in an attractive shape when spring and summer come around again.
Contact an Experienced Huntington Woods Landscaper
Professional landscapers have a careful hand when it comes to these landscaping techniques. If you want a Huntington Woods landscaper that you can trust while you're busy handling other things in life, contact Sinacori Landscaping today.