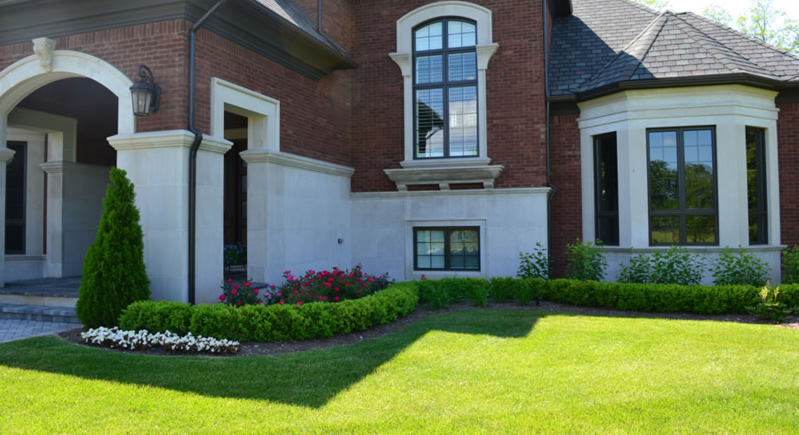 You're probably enjoying staying indoors this time of year. You get to spend time with your family and enjoy the winter holidays while getting a break from all the yard work you need to do. But perhaps you're feeling a bit too comfortable.
Getting into the habit of yard work and watching your landscape blossom into something beautiful can be addicting. There are several ways you can satisfy the urge to come up with new and unique ways to design your landscaping. With the help of a Northville landscaper, you'll get the best results. Here are three ways you can stock up on potential landscaping ideas while it's cold out, to be all ready to go once spring comes around again.
1. Look Through Local Home and Garden Design Magazines
Do you like to flip through the pages of your favorite magazine while you're cozy in your room? If you have a subscription to a home and gardens magazine, you may find some interesting ideas there.
You may see a flower bed that has a fantastic combination of flowers or several shrubs that add a uniqueness to the house design. If there are a few or several ideas you think you'd like to try out for the spring and summer, cut them out. You can stash them in a box for later or you can create a collage on a bulletin board.
What you're doing here is similar to what landscaping companies do. They find the designs they like and start charting out a plan that works. If you do this, you'll have a solid design plan all ready when you speak with your Northville landscaping company.
2. Look on Pinterest
If you're more tech-savvy, perhaps you should look for home and garden designs on your phone, tablet, or laptop. Pinterest is an online bulletin board essentially, and allows you to browse and save pictures and articles to various themed "boards." This makes researching and organizing your ideas a fun and easy process.
Create a Pinterest board for your landscaping and either send it via the internet to your landscaping professional, or bring your laptop or iPad into your appointment with them. When they see all your saved ideas, they'll let you know which designs can fit into your budget.
3. Talk to a Professional Landscaping Company
Rather than staying cooped up at home, it might be better to talk to someone face-to-face. You are more than welcome to have a chat with a Northville landscaper from Sinacori about your ideas. This is a good option especially when you're not sure if what you found online or in magazines are possible. An expert can help get the ideas in your head out on paper. And if you don't have any ideas, they will show you pictures of past projects and will ask you questions to start figuring out what it is you like best. From there, they'll use their design expertise to create a custom plan.
Consult with a Northville Landscaper from Sinacori Landscaping
Your landscaper can and will help you. In fact, the best time to talk with a Northville landscaper is during these colder months. It's not quite as busy so they can devote time to discussing your project. Schedule an appointment to plan out your landscaping installation in time for spring and summer.
Call Sinacori Landscaping: 248-651-5400