Oakland County Fall Landscaping Clean Up – 3 Ideas for This Season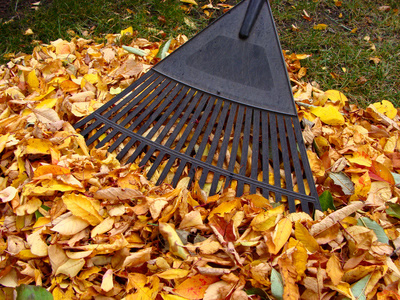 A landscaping company can do so much more for your landscaping than just during the summer season. Planting flowers and shrubs isn't only meant for spring in preparation for summer, but the best way to create lovely looking gardens for the warm season is through fall planting and preparation.
Fall clean up is essential to the health and quality of your outdoor spaces, and it can also improve the appearance of your future gardens come next blooming season.
Having fun with your flowers isn't only limited to warm, sunny days, you can also enjoy the wonders of gardening this autumn, with these 3 tips:
1. Brighten Up Your Space With Colorful Mums
This time of year, many of your plants are dying down and getting ready for their winter slumber, however, there are many plants that thrive in the colder temperatures of the season. Mums are such a flower that shines the brightest in the fall and provides your outdoor space with bursting colors like reds, pinks, yellows, and oranges. A landscaping company can design your fall landscaping scene, find the best flowers for your space and plant them in a visually pleasing design that makes the most impact. Mums can be planted right into the ground around your home and landscaping, or can be placed into pretty planters that adorn your front door and walkway.
2. Re-mulch Your Flower Beds
Hire a landscaping professional to come out to your home and spread another layer of mulch and compost over your flowers beds. Any newly planted flowers, like mums, will thank you for the added protection from the elements and for the nutrients. Mulch will also help your dormant, perennials by providing added warmth and nutrition for the colder weather. Compost is chock-full of the essential vitamins and minerals plants need to thrive and you can help to create even lovelier looking flowers for next season with this step. Mulch provides an added layer of protection from the elements, helps to keep the plant's roots warmer, and prevents the growth of weeds.
3. Install Any Hardscaping You've Been Dreaming Of
Fall is the perfect time to bring out the plans of hardscaping features you've been putting off. Now that the craziness of summer parties, BBQs, weddings, showers and graduations are over, you can finally take some time to review your outdoor space and determine how you want it to look and function. Fall is great for implementing new outdoor features, such as a new deck, brick walkway, or patio, because the sun isn't as harsh and the weather is not yet unbearably cold. You also typically have more time on weekends to devout to home-improvement projects and it is the best time to create the outdoor space you can look forward to next year.
Oakland County Fall Landscaping Clean Up – 3 Ideas for This Season
Fall doesn't have to feel like a dreary time of year, instead, with the help of a professional landscaper, you can pump up the color, add fresh new flowers, and complete the outdoor scene you've always wanted.
Need help with your Oakland County Fall landscaping? Contact Sinacori Landscaping at – 248-651-5400