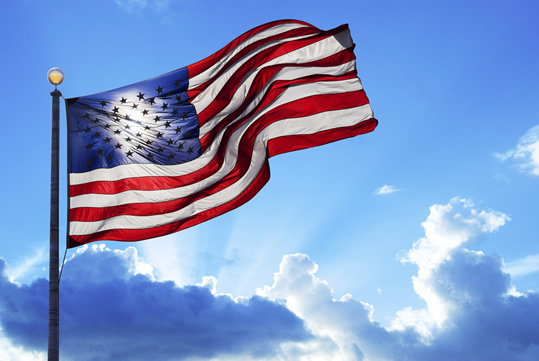 Are you feeling extra patriotic this year? If so you may already be planning to host a spectacular Fourth of July party. You'll want to do everything you can to make this holiday unforgettable for your friends and family. Since this type of event is usually outdoors, you need a good looking yard so you can enjoy mingling on the patio and watching the fireworks. If you want to prepare your home for this occasion, it's highly recommended that you contact a landscaping company. Here are three ways they'll help you get your Michigan home ready for the Fourth of July.
1. Give the Lawn a Clean Look
Summers often get busy, making it hard for homeowners to attend their yard work. When that isn't done, the lawn can grow unevenly. If you've seen how odd your lawn currently looks, you can request professional landscaping services to give it that clean look. Investing in the look of your lawn will bring other benefits. It can discourage critters and pests to make your lawn into their home. It can also help revitalize any unhealthy grass.
Taking care of your lawn isn't always about looks. Having a professional landscaper attend to it can make a positive difference, especially when it comes to property value.
2. Add Patriotic Color to the Landscape
When it gets warmer, the opportunity to start a flower garden or try planting a tree is appealing. If you haven't had the time to try it, talking to a professional landscaping company about planting some flowers for you will give you a chance to see how your home would look with some extra color.
For the sake of appealing to the Fourth of July theme, find the perfect red, white, and blue floral arrangements to add to the feel of the party. They'll know what type of flowers and greenery can handle the Michigan heat and humidity and they can make sure you have the right type of flowers, shrubs, or trees to last throughout the year. For now, consider the red, white, and blue theme for the upcoming holiday.
3. Offer Landscape Maintenance to Keep It Beautiful for the Summer
When you give a professional landscaping company a chance, you'll see positive results. Your visitors will also see those results when the Fourth of July comes around. In fact, there may be a part of you that hopes your yard could look like this throughout the whole year. It's most likely the landscaping company also offers maintenance services for residential and commercial properties. Why not invest in their services? Your home can have a seasonal look throughout the year.
Looking for a Shelby Twp Landscape Contractor this Summer?
Preparing to celebrate the Fourth of July will be more than just red, white, and blue decorations. If you are looking for a Shelby Twp landscape contractor to make sure your home is the perfect outdoor venue for fireworks and fun, contact Sinacori Landscaping today.
Sinacori Landscaping is headquartered in Shelby Twp and provides landscape Maintenance throughout Southeast Michigan.
Call: 248-651-5400