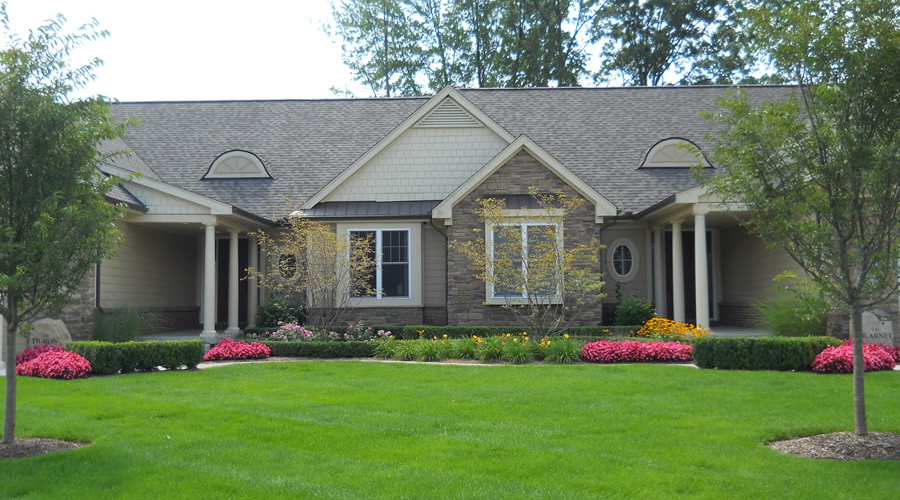 If you've been brainstorming new ideas for your front or back yard, now is the time to start writing those ideas down and preparing yourself for the work and enjoyment they will bring. The best plans are the ones that have been revised for great results. While you look over your awesome ideas, here are four spring landscaping ideas more to keep in mind.
Spring Landscape Idea 1. Know Your Flowers
You may already have an array of flowers in mind. Tulips, daisies, petunias, etc., but are you aware of which flowers can handle Michigan's climate? The beginning of spring slowly gets warm, but there are still a few overcast skies in the future that hide the sun. So, look into native flowers that can push through cloudy days and brisk evenings. You can research on your own or ask the Shelby Twp landscape professionals at Sinacori. There may even be some exotic types you've never heard of.
Spring Landscape Idea 2. Have You Tried Planting A Tree?
If flowers aren't in your vision, you can also invest in some trees. Planting small trees in the springtime is an excellent time to watch something small grow into something marvelous, especially if it's a fruit tree. Harvesting in the fall is quite a pleasure, but you'll need to make sure you take special care of that tree during the spring and summer. Trees do a better job of pushing through overcast days and cool nights, but should still be attended to.
Spring Landscape Idea 3. There Are Many Uses for Shrubs
Shrubberies have plenty of benefits that not many think of. Flowers and trees are great, but shrubs can go from being a beautiful addition in the yard to a protective wall that grants you some privacy from the neighbors. Shrubs can also provide berries or flowers that will provide your yard extra color and texture. The best part about shrubs is that they last throughout the year. Shrubberies provide, protect, and last for a long time. All they need are the occasional trimming and watering, which you can do yourself. Consult with one of our professional landscapers to shape those shrubs in a design you prefer.
Spring Landscape Idea 4. Why Not Add Something Extra?
If you're more in the intermediate/advanced level of landscaping, you might want to add something that is a bit more extravagant. Installing a fountain can be a wonderful addition to your yard and make that area a tranquil place to relax. The same can be done with a small pond or stream.  Or contact one of our landscapers about creating a brick paved path that allows you to traverse through the yard without harming your garden or fresh cut grass.
Contact the Shelby Twp Landscaping Professionals at Sinacori
Hopefully these ideas have helped you to re-think your landscape plan or boost your enthusiasm to try something new in your yard. If you'd like more advice or need landscaping services in Shelby Twp, contact Sinacori Landscaping for an estimate regarding your new plan.