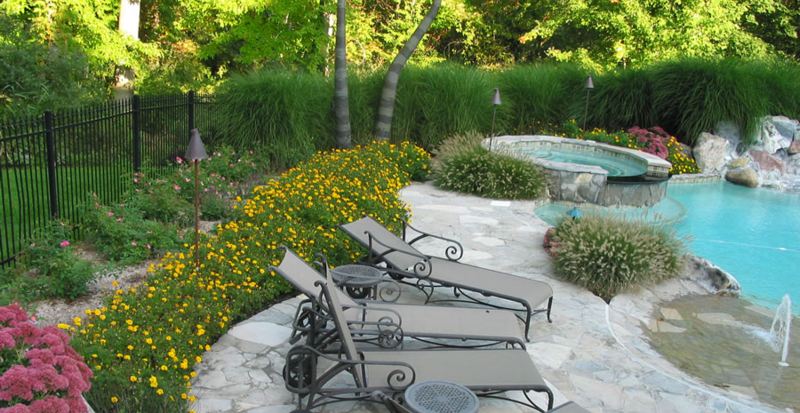 6 Questions to Ask When Hiring a Michigan Landscape Company
If you've been looking to secure a reliable landscaping contractor for your residential or commercial space, make sure to take the time to study all of the available options. With many different kinds of landscapers out there, you want to make sure you don't end up picking a company that isn't reliable or committed to helping you with your project, as well as maintaining your property. Here are 6 questions to ask yourself regarding each Michigan landscape company:
1. Do they understand my needs?
When you know what you want to accomplish, give the landscaping company all of the details regarding the projects you have in mind. It is important to be as specific as possible and make sure that you ask for their opinion and feedback on how they can accomplish your goals. This is important for discovering which landscaping companies not only want your business, but also want you to be happy.
2. Do they have experience?
Not all companies will have the amount of experience you may feel most comfortable with taking on a large landscaping project. Experience denotes that they have the knowledge to do what you're asking for and have had success in the past with other clients. If a company does not have any experience with handling your project, you could have them try a small portion of the project to see how well they perform and go from there.
3. Do they have adequate insurance?
If a landscaping company does not have insurance and they are working on your property, it will be on you if any accidents happen. Make sure the landscaping company has a solid insurance plan so you will not end up paying out of your own pocket if something goes wrong, including any contractor injuries.
4. Are they open to questions during business hours?
A professional landscaping company should be available to help customers and answer questions whenever they need help during business hours. A company that doesn't answer their phones or get back to you within the day after leaving a message can be a red flag concerning their reliability.
5. Is their website full of reliable information?
A landscaping company with a professional, informational website has its benefits for both the customer and the company themselves. It helps the landscaping service to be found online while offering customers easy access to all of their questions. A company that also offers past client reviews and testimonials can prove their high quality.
6. Will there be at least one person who I can reach out to?
Every client of a landscaping company should have at least one person a client can always reach out to at any time during their project. This individual should know the client very well, understand their needs and can make effective decisions based on the relationship that has been established.
6 Questions to Ask When Hiring a Michigan Landscape Company
When you decide to upgrade your landscaping and are ready to find the perfect service for your home, start by asking yourself all of these questions in regard to each company you find. As a result, you can find the one best suited for your specific projects in mind, your preferred experience level, and your peace of mind when it comes to reliable, honest service.
If you are looking for a Michigan Landscape Company, that is professional and reliable contact Sinacori Landscaping today by calling: 248-651-5400