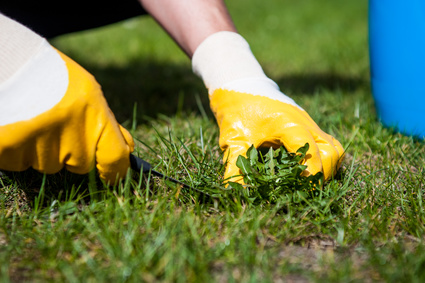 Improving your home is always worth it, especially when it comes to looks. Landscaping is an important feature of any Michigan home because it blends your residence in with a lovely community. However, keeping up appearances can be stressful at times. Life can throw us a few curve balls that pull us away from taking care of our home like we hope to. If you think you might put off working on your yard this summer, your best option is to contact a professional Troy landscape maintenance service.
Here are some ways hiring a Troy landscape maintenance service to take care of your yard will make your summer much easier.
The Lawn Will Keep Looking Great
It goes without saying that the lawn is the first thing to go crazy when a homeowner gets busy with life. And the summers are usually the busiest. Finding the time to take care of the lawn can be tough, but with landscape maintenance, a professional will be able to take care of that for you. Additionally, having a pro handle your yard will reveal their expertise in their work. Imagine after a busy day, you come home to a trimmed lawn that is watered and green all around. It will be a huge load off of your shoulders.
Even If You Don't Have Time, The Yard Will Be Clean
Michigan summers can be warm and sunny, but when storms come in, so does excess debris from trees, shrubs, and other greenery. The storms may be natural, but they can cause your yard to like a clustered mess. Especially with spring here, plants of all kinds are releasing pollen and blooming flowers. They can be pretty but they can also create a cluster of unwanted foliage in your lawn. Hiring a professional to take care of spring and fall cleanup will save you time and save your yard from looking like a mess.
Plants, Trees, and Shrubs Will Stay Vivid
Many types of greenery stay healthy when they are trimmed periodically. It takes a special eye to know what and where to trim, but usually any part of a plant that looks dead or rotting should be removed. Professional landscapers have that special eye and would be happy to trim and prune wherever it's needed. This sort of maintenance makes your yard look alive and vivid for neighbors and visitors to see.

Your Soil Is Checked Up On
As the temperature changes, so does the soil. To make sure your soil is healthy, a professional can take samples of it to see what kind of nutrients it needs. This will help keep your lawn and plants healthy. Basically, it's like having a doctor for your yard and it's always good to have a checkup every now and then. Getting soil checkups during the summer may not be your highest priority, so hiring a professional will ensure this get's done before it's too late.
Summer fun can go on with a healthy, good looking yard. If your Michigan home is in Macomb or Oakland County, contact Sinacori Landscaping about Troy landscape maintenance services today.