3 Landscaping Maintenance Services an Oakland Twp Home Should Invest in Year-Round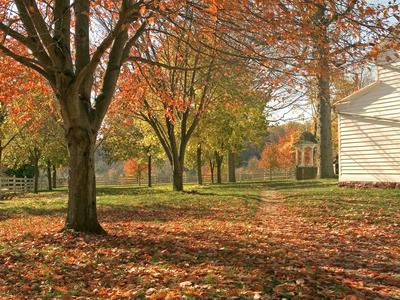 We're less than two months away from the end of 2016! Perhaps the way time has flown by has inspired you to fulfill some new resolutions, one of them being persistent in your landscaping duties. However, when time flies by, you realize there are some goals that can't be completed within a year. There are other priorities to attend to. Does that mean you should let your front and backyard be left to fend for itself? Absolutely not.
You can hire an Oakland Twp. landscaping company for their maintenance services. These services specifically help your yard achieve a long-lasting appearance and a healthier life. Here are three landscape maintenance services you should invest in year-round.
1. Lawn and Landscape Fertilization – An Absolute Must
For years, the green of the earth has survived on sunlight and moisture. But that doesn't mean that's all it needs. A little fertilizer can go a long way for most lawns and all of your other plants. What's in your soil may not be enough for your greenery to flourish. That's why professional landscaping companies often apply fertilizer while working on your yard.
There are many types of fertilizers available. They're organized by organic or chemical types, but if you're not sure which one should be used, you can talk to your professional landscaper about that. The right type of fertilizer and its correct usage will provide the nutrients your plants need to truly thrive.
This type of work should be done throughout the year and if you know you won't have the time for it, contact your Oakland Twp. landscaper today.
2. Bed Mulching and Maintenance – Protect Your Garden Beds
If you want to make sure your garden beds are filled with exactly what your plants need, several things need to be done. There's weeding, deadheading, and covering garden beds with a good mulch. All these tasks preserve the life of a garden.
The removal of weeds is like removing an infection. Deadheading is done by removing dead flower heads to make way for new life. And mulch helps keep soil warm for the plants and prepares them for cooler days and nights.
The mulching service is often done in the fall and winter, but the other two services are necessary throughout spring and mid to late summer.
3. Spring and Fall Clean Up Services – To Keep Up Appearances
Last, but not least, spring and fall clean up services are essential. As beautiful as Mother Nature can be, sometimes she leaves a mess and it's necessary to clean up for the sake of your yard. Leaves must be raked, dead branches must be trimmed, and any type of trash that is blown into your yard or on your commercial property must be removed.
Contact Sinacori for Year Round Landscaping in Oakland Twp
All of these services will boost the beauty and health of your Michigan property. If you are looking for year round landscaping in Oakland Twp., contact Sinacori Landscaping today!
Call Sinacori Landscaping:248-651-5400