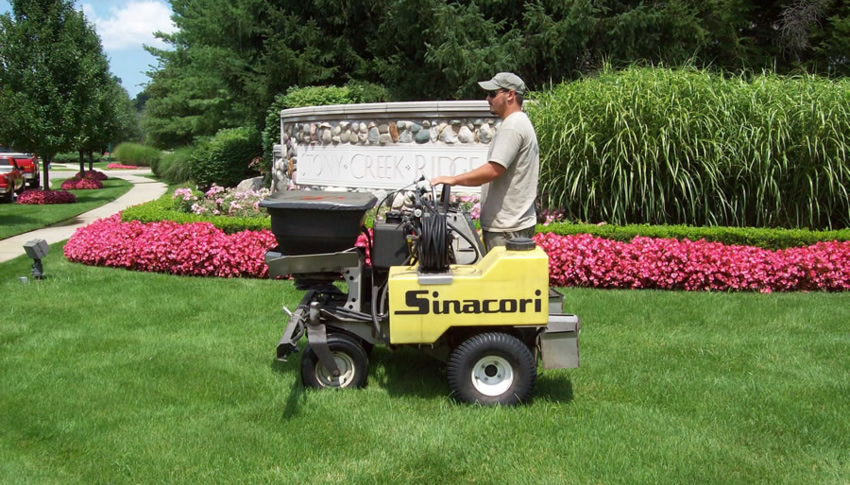 You're already a great person, so surely your home is wonderful too. There are things that need to be done for the landscape of a Michigan home to maintain its greatness, especially during this time of the year. November through March is the timeframe when freezing weather is a consistent companion, and can strike at any moment. That also means your landscapes may not see it coming either.
There are several landscaping tasks you can do to prepare, but your best bet is to hire a Novi landscape maintenance company to take care of these tasks the right way. With their expertise, you can look forward to these benefits when spring comes around.
Benefit One: A Lawn That Can Handle the Harshness of Winter with Professional Help
Have you ever noticed dry patches of grass on your lawn? Does one side of your yard seem to be growing better than the other? There are a lot of factors that affect the health of a lawn. These include hydration, exposure to sun, soil health, and the way your grass is being cut.
All those factors are considered while a professional landscaping company is working on your lawn. These are things that aren't always considered by homeowners who take care of their landscaping themselves. The maintenance work of a professional landscaper will not only improve the look of your yard but will also prepare your lawn and your landscape features for winter.
The healthier they are, the more resilient they will be during the cold seasons. They'll also have a stronger comeback in the spring.
Benefit Two: Witness the Strong Comeback in Spring for Yourself
You'll see for yourself how much your home flourishes when spring comes around after March. The professional touch of a Novi landscaping company is meant to bring the best out of your landscape features and empower them. The proper amount of nutrients and care can really go a long way.
The best part about it? You won't have to lift a finger. Instead, you'll be able to step out on your deck, take in a deep breath of fresh air, and enjoy the beauty of your home. That is what you get to look forward to in the spring, but you'll need a professional landscaping company to help you out. Spring may also inspire you to talk to your professional landscaper about alternative landscape designs.
Benefit Three: Receive a Professional's Advice on Landscape Design
Have you been thinking about how a flower bed would look lovely in one place? Or perhaps some potted plants placed carefully around the deck? Maybe you've always wanted to see what it'd be like to have a new tree in the yard.
A professional landscaper can help you, but it still takes some work on your part. You have to be willing to share your ideas with them. That way, the results are what you've envisioned, but with the polish that only a professional can provide.
Ready to Hire a Novi Landscape Maintenance Company?
Are you looking for a reliable Novi landscape maintenance company ? Your home is already great. Make it better with the help of Sinacori Landscaping.
Call Sinacori Landscaping: 248-651-5400