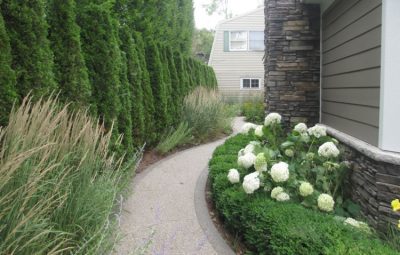 Every homeowner should learn from their mistakes. Our past is filled with wrong choices and regrets. Instead of mulling over them, we can look forward to better choices with the wisdom we've gained at the beginning of this new year.
Are you thinking of getting a new flower bed installed, planting new shrubs and trees, or making sure your lawn is healthier than ever? A Clawson landscaping company can be by your side while you design the outdoor area of your dreams. Just keep in mind these dos and don'ts when looking for a landscaping company to hire so you aren't doomed to repeat the past.
1. Do Hire a Clawson Landscaping Company with a License
Since some landscaping tasks need a tremendous amount of labor, you want to make sure the landscaping team on your side knows what they're doing. Don't be afraid to ask your professional landscaping company about their license and their experience. The humbler they are as they present their license to you, the better.
2. Don't Hire a Landscaping Company with a Bad Reputation
The Clawson landscaping company you hire should be one that knows your community. They have a long-standing relationship with past clients as they help residential and commercial properties maintain their gorgeous landscaping features.
A landscaping company with a poor reputation will bring poor results. Avoid the bad service and headaches that a bad company will present. Do your research on the company first and look for reviews and testimonials on and off their website.
3. Do Talk to the Landscaping Company about Your Ideas
If you have "create gorgeous landscapes for my home" on your list of things to complete in 2017, then you should definitely talk to your Clawson landscaping company about it. They can take the time to explore your vision and make it a reality.
In fact, they should be excited to draw out a plan that really brings your ideas to life and makes it all possible. Your professional landscaping company should be as excited as you are.
4. Don't Compromise Your Design for Something You Don't Like
Your landscaping company should look into your ideas and provide their professional opinion about your landscaping design. They will take your input and create a plan that combines what you love with what's possible and in your budget. But the plan shouldn't involve something you don't like.
When you're working with a Clawson landscaping company, be confident enough to speak up. Let them know when something in the plan isn't what you had in mind.
You don't want to follow through with regret; you want to follow through with success. Only work with a landscaping company that has the same goal in mind.
5. Do Check the Integrity of the Company and the Contract
If there's a design, a plan, and a solid connection with the professional landscaping contractor, you'll most likely move forward to a contract. Go over the details as thoroughly as possible with your landscaping company and make sure everything is in place. This includes the landscaping plan and the cost of it all as well.
Hire a Clawson Landscaping Company
If you are looking for a Clawson landscaping company, Sinacori Landscaping wants to be there for you as you strive for greater success with your landscaping goals. They extend their services throughout Macomb and Oakland County.
Call Sinacori Landscaping: 248-651-5400
Looking for a landscaping company that services Royal Oak? Be sure to read our article: Royal Oak Landscaper Gives Spring and Summer Landscaping Tips.