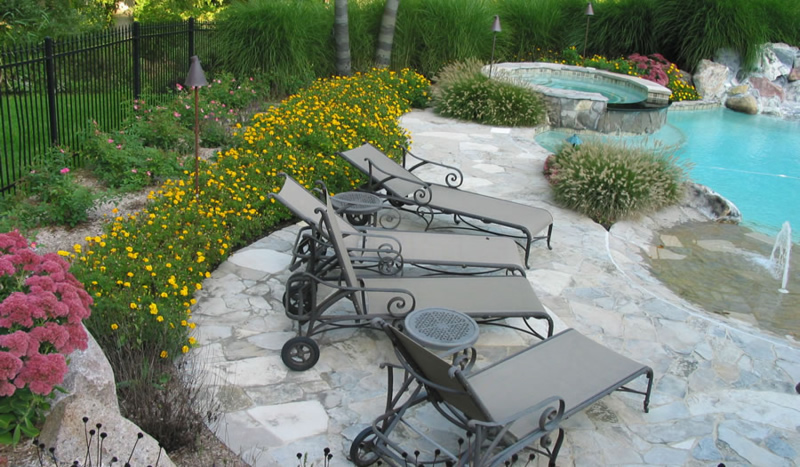 Have you been dreaming about the best way your Michigan home can make a lasting first impression? Professional landscapers feel the same way. They've spent years of their life discovering different ways to help a home stand out in a natural and aesthetic way. They make use of classic techniques that work wonders, no matter what the current trends are.
If you feel your unique or classic ideas could achieve the vision you have for your home, you should contact a reliable landscaping company in your local Michigan area. But there are a few things you should look out for to ensure the professional landscaping company shares your vision. Here's how to find an Ferndale landscaper that's a good fit for you.
1.  Make Sure the Landscaping Company Is Licensed
First, you want to make sure the landscaping company is legally allowed to work on another person's property. Having a license isn't just to prove that they're credible. It's also a way to check that working with them won't be a hassle. It shows that they know how to do business. That includes creating legitimate contracts, providing maintenance services, and handling repairs and installations.
All these things will most likely be done when you hire a reliable landscaping company to help you with your project. Don't be afraid to ask for evidence of the landscaping business license. After that, you should check how the business cooperates with other customers.
2.  Review the Landscaping Company's Testimonials
Usually, a professional landscaping company will have a gallery or an album of testimonials from past clients. This is a way of showing new customers that they grant excellent customer service along with effective work. It would be uncomfortable to contact a past client and ask for a thorough review yourself. Seeing if a gallery or the customer's testimony is available is a better alternative.
In fact, looking at the past designs the landscaping company has done will inspire you and confirm the company's knowledge of what homeowners expect when it comes to the appearance of their home. Now that you've confirmed the legitimacy and reliability of the landscaping company, it's time for the next step.
3.  Discuss Landscaping Designs and Expectations
You may bring pictures of your home, your own illustrations, or ask the landscaper to meet at your home. Whichever way you go about talking about your design, make sure it's clear and concise. That way, the landscape contractor can relay other ideas that work with your vision.
You don't want a landscaper that replaces your ideas. After all, it's going to be done on your property. It's better to work with someone that uses your ideas and applies their experience to make an even better result. They can suggest what type of flowers will work with your home or recommend alternatives to your designs, such as adding hardscaping. What's important is that they don't ignore your input.
Hire a Ferndale Landscaper
If you are looking for a Ferndale landscaper, Sinacori Landscaping is a cooperative and professional landscaping company that extends their services throughout Macomb and Oakland County. Call us today at: 248-651-5400