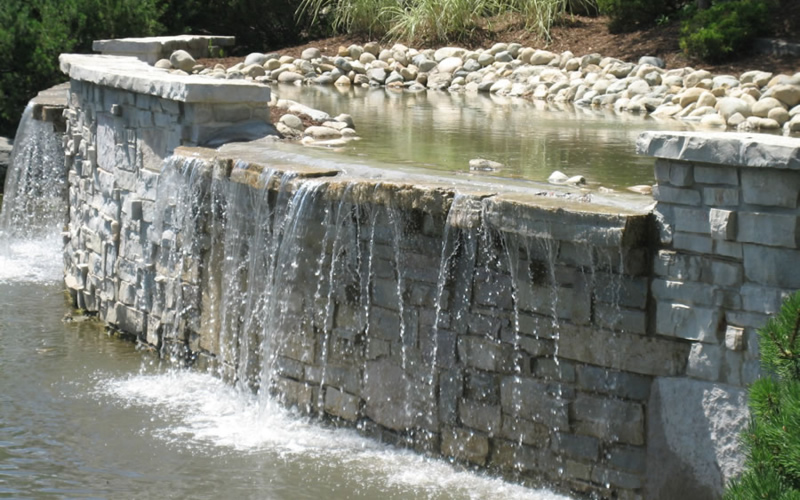 Businesses, whether big or small, have always been able to grab the attention of new customers. They use a combination of exciting sales, beautiful products, and a welcoming entrance. Another thing a business can do is invest in landscaping installations. It can lead to an increase in foot traffic because of the professional touch of a Southfield commercial landscaper. They know how to design natural features that attract customers, lend to the overall appeal of your business, and elevate your perceived value.
If you have a small business or store in Macomb or Oakland County, consider these three landscaping techniques. They've been used to boost the reputation of other commercial properties for many years. Hopefully, they'll inspire you to hire a professional landscaper so you can experience the benefits yourself.
1. Well Designed Landscaping Near Entrances Increases Exposure
Large corporations like JC Penny, Macy's, and more like to use landscaping features at the entrances of their stores. Immediately, a beautiful flower bed or an area of freshly cut grass catches the eye of potential customers walking by. Flowers, trees, grass, and more are a sight to see. When their beauty is placed next to your business's sign, the customer will link the value of the two together.
If you want any potential customers to see your storefront with that sort of perspective, contact a Southfield commercial landscaper. This type of investment will improve your exposure and give your business a great first impression. If large corporations are doing it and it's working, it makes sense that your small business should look into it as well.
2. Landscaping Design in Strip Mall Lobbies and Common Areas Unifies the Community
Another benefit that comes with a landscaping design used in commercial properties is having a place for the community. Having a place for rest and relaxation makes wandering customers feel more comfortable during their shopping.
Many strip malls have common areas with "outdoor park" elements to help with that sense of comfort. Those areas can quickly become a common hang out area and also make a commercial space feel higher quality and more luxurious. Ever notice how high-end stores in an outlet mall are always accented with plots of grass, plants, and pots of flowers? It's because landscaping improves the appearance of a building and appeals to customers.
3. Maintained Landscaping Designs Stick with the Seasonal Trends
Once you have your landscaping installations, you'll want to make sure they're maintained properly. After all, the seasons change and you don't want the same design to hang around throughout the year.
When the fall and winter holidays roll in or when spring and summer burst warmth and excitement in your area, make sure you keep up. Your customers will remain intrigued and appreciate the dedication you put into creating a lovely outdoor space that is well taken care of and increases the value of the entire area.
Hire the Best Southfield Commercial Landscaper
If you are looking for a Southfield commercial landscaper, get in touch with Sinacori Landscaping today to see how they can help you gain profits for your business quickly. They extend their services throughout Macomb and Oakland County.
Call Sinacori Landscaping: 248-651-5400