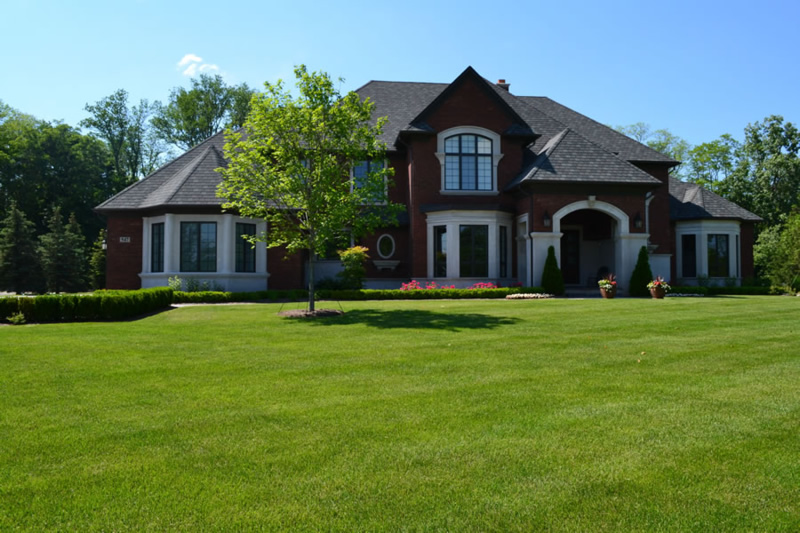 The weather in southeast Michigan can range from pleasant to chaotic. Sometimes those changes in temperature can put a toll on your landscaping. It's unfortunate when your lawn, shrubs, trees, or garden bed doesn't have the strength to handle the rough weather conditions. Luckily, there are some things you can do to keep them healthy and increase their longevity throughout the year.
Your best bet is to hire an Orion Twp landscaper to handle these three landscaping techniques. You'll see how their ways of preserving your plants provide fantastic results and improve the ambiance of your home.
1.  Grass Mowing at the Correct Time and at the Right Height
Are you one of those weekly mowers? While it may seem like just another household chore you need to do every week, cutting the grass is a little more involved than that and requires more thought and effort.
Throughout the year, your grass will grow at different rates. During the fall and winter, the grass grows a bit slower. When there's more sunlight during the summer and spring, the grass will grow faster. It's all about keeping an eye on the growth of your grass and ensuring you're not hindering its ability to flourish without letting it grow wild.
If you feel that you don't have the time to do that, perhaps you should hire a professional landscaping company to take care of the job. Their mowing techniques and attention to your lawn's progress will keep the lawn looking great and healthy. Taking these precautions with your lawn will help it retain its health into the winter and be able to come back green and lush.
2.   Professional Lawn and Bed Mulching
Mulching is very important. Using mulch for your garden bed and lawn does wonders for landscapes because it prevents weeds from growing, controls the temperature of the soil, and prevents soil-based diseases.  If you haven't been mulching, your landscaping may be unequipped to handle temperature changes.
If your greenery looks sickly and unappealing, it could be time for some mulching. To make sure you get the best results, hire a professional landscaping company to mulch your lawn and garden beds. You'll see a major difference in your landscaping's response to temperature and soil conditions. A professional landscaper can also provide a soil sampling test to check the health of your lawn and inform you if there are any extra nutrients your lawn needs.
3.  Professional Tree and Shrub Trimming
Another great way to make sure your trees and shrubs won't look sickly is to make sure they're trimmed. If you aren't sure how to do this, you should definitely hire an Orion Twp landscaping company to handle the job. Trimming at the wrong time and in the wrong way can actually damage your trees and shrubs and hinder future healthy growth. Leave it to the professionals and you won't have to worry about damaging your lovely trees.
Additionally, hiring a professional landscaper to take care of the tree and shrub trimming can protect your health. Climbing and attempting to cut limbs and branches can be incredibly dangerous, and many homeowners who attempt this job fall and die every year. Professionals have the experience, right equipment, and the techniques needed to avoid disaster and protect everyone's safety.
Looking for a Orion Twp Landscaper?
If you are looking for a Orion Twp Landscaper, Sinacori Landscaping is a professional company that lives and breathes landscaping. Contact us today so we can show you how they can revitalize your yard.
Contact Sinacori Landscaping: 248-651-5400