Hardscaping Elements To Try In Your Outdoor Space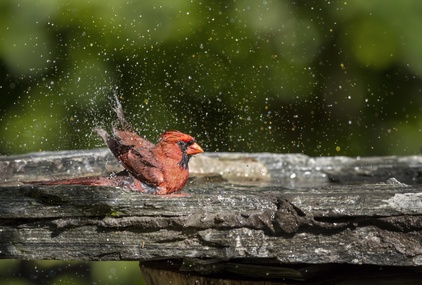 If you would like to add interest and excitement to your outdoor space, you have more options to choose from than just plants. With hardscaping elements, you can create lushness without greenery, color without flowers and an oasis-like atmosphere without just trees and shrubs.
Hardscaping is an elegant way to boost your yard and create additional, exciting livable space. Plant life and hardscaping truly go hand-in-hand when your goal is to make your outdoor space both beautiful and functional. Here are 3 hardscaping elements you should consider incorporating into your outdoor space for a boost in appearance and value:
Added Architecture
You can transform a boring, monotonous yard into something exciting and visually stimulating with the addition of hardscaping architecture. Many people focus on what's ground level, limiting their imagination to brick paved walk-ways and patios, however, you can hire a professional landscaper to add archways, walls, built-in seats and even a pond to transform your yard into an outdoor living room. You can add privacy to your outdoor space by creating separate "rooms" with the use of hardscaping and create the impression of secret gardens seamlessly flowing throughout your yard.
Garden Sculptures
One of the basic components of landscaping design is to add focal points to draw the eye and capture interest. Adding garden decor and sculptures is an easy way to incorporate hardscaping elements into your yard and add a dose of personality. A professional can help you decide which decor pieces you like and where you feel they would best be placed. You can use focal points to highlight spots of your yard and help direct visual movement, telling your guests where to look. Some of the decor and sculpture options include built-in flower containers, bird baths, water fountains and water walls. You can have them built using the same materials as the rest of your hardscaping elements to elegantly blend them into the design and create a uniform look.
Outdoor Cooking
Have you ever wished you could do more than just grill outside? With the design options through hardscaping, you can add full outdoor kitchens to your back yard. A professional landscaper can help you incorporate an oven, cooktop, brick pizza oven, as well as elegant covered seating areas and prep areas. You might also want to add cabinets and shelving to store utensils and cookware to truly make the space its own and the most convenient to use. Grilling hamburgers will be a thing of the past once you can cook an entire meal, bake a cake and manage all of the chopping and prepping outdoors. Adding hardscaping outdoor cooking is one of the most functional and exciting ways to really make the most out of the warmer months and spend quality time with friends and family.
You can create the outdoor space of your dreams combined with the outdoor lifestyle you've always envisioned with the addition of these 3 hardscaping elements by contacting Sinacori Landscaping. The professionals at Sinacori Landscaping have over 75 years of combined experience.  Call them today at 248-651-5400.