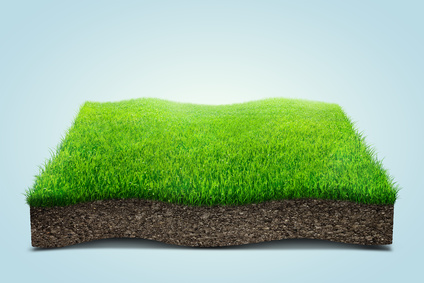 For many Michigan homeowners, the lawn is the centerpiece of the property. However, a lawn that reeks of neglect will taint your otherwise spectacular escape. But with the help of professional landscapers and lawn care maintenance professionals, it can be a long-term centerpiece. Whether you are laying your lawn with seed or turf, you want to ensure you give it the best care.
Preparing for a New Lawn
The first thing you have to do if you want to prepare for a new lawn is to wait for the spring or the fall. April is the ideal time for spring while September is best for fall.
Next, check out the soil. You need to have between 8cm and 15cm of top soil. You should dig around the area where your lawn will be, loosen the dirt and remove any weeds. Then take a rake over the surface and make it a fine and even layer. Get rid of any roots or stones. Then treat the area to get rid of soft spots. Once this is done you should place a layer of fertilizer down.
Turf vs. Seeds
If you use turf instead of seeds you will get faster, almost instant, results, but it will cost more and will require more work. If you are laying down turf, you need to measure the square feet or meters, depending on where you are. Buy at least 5% more turf than what your final measurement is so that you can shape everything perfectly. As soon as your turf is delivered from a garden or landscaping center, you should lay it down within 12 hours.
Laying Down the Turf or Seeds
As you lay the turf down you'll want to work along the edges. Lay the first piece along one edge. Then lay the next piece right where the first piece ends. Push the rolls together tightly and if there is any gap, fill it with loose soil.
If you have hard edges, cut around them using a knife. The new lawn should stick over the edge of the space (i.e. stretching to the adjoining walkway or sideway) just a bit when you begin. You can cut holes in the turf to fit around things like sprinkler heads or a concrete statue. Once this is done, wait a few days and then use a lawn mower to make a nice trim so that everything is cut back where you want it.
If you are laying seed, you must purchase 35g of seed per square meter. Scatter the seed evenly along the designated area, half in one direction and the other half at right angles. This will provide you with a uniform spread. Once this is done, rake over the area lightly until the seeds are worked into the soil.
Water the seeds during dry spells and protect them from wildlife and birds while the grass is still growing. It is best to mark off the area with wooden markers at the corners and some tape around the perimeter so that no one accidentally steps on it.
How to Cultivate a Healthy Lawn: Advice from a Michigan Landscaper
For additional information on the right landscape designs for your space, contact Sinacori Landscaping. We provide full-service landscape design and installation; commercial and residential landscape maintenance in Oakland County and throughout the Metro Detroit area.