Landscape Border Installation in Oakland County: How To Add A Border For An Elegant Touch To Your Yard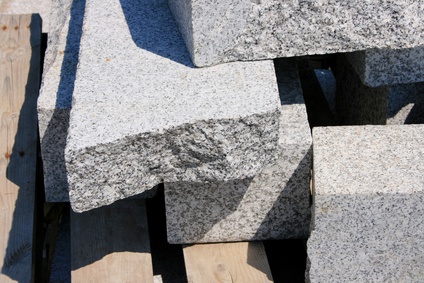 If you're building a new home or simply improving the landscaping of your current one, you can instantly boost your yard's appearance with the easy landscape border installation. You can determine the separate areas of your landscaping, create customized spaces and make your yard feel more clean and elegant overall. As one of the easiest landscape additions you can create, a border will instantly boost your curb appeal and make for a uniform outdoor space.
Begin your landscape border design process with the following tips and considerations:
Draw Out Your Landscaping On Paper.
The best place to start will be to draw your outdoor space on paper to determine where you are able to create shapes, change the layout and apply a landscape border. You can get a better idea of how the end result will look and it will also help you take into account any permanent features in your yard that you'll have to work around. Be sure to include on your drawing any trees you'd like to keep, fencing, decorative features like statues or fountains, decks and patios.
Choose Your Desired Materials.
One of the fun things about landscaping borders is that they come in multiple materials, textures and colors to choose from for complete customization. Consider the color of your home or any pre-existing hardscaping, the style of your home such as modern or rustic, as well as the theme of your landscaping in order to choose the most appropriate type of border material. Your landscape border will act as the picture frame to your outdoor canvas, so you will want to carefully decide which material will best represent your space.
Landscape Border Materials Include:
Concrete is one border option that can result in a unique looking border. The concrete will be poured into a mold that is formed to the shape and size of sections you decided upon and can be poured into different shapes such as smooth or scalloped edging.
Wooden borders provide a more natural, rustic looking finish to a yard and can be stained in many different tones depending on the aesthetic of your home. Wooden edging can be placed in piece-by-piece or layered in different sizes to give a "cottage" feel.
Steel borders are ideal if you're looking for a sleek, modern look. It is also practical in that it is used in places where water seepage needs to be managed and kept to a minimum. Steel borders look great and function well along the edge of paved sidewalks and help to control water runoff from compromising the structure of the walkway.
Plastic edging is the least expensive border option and is easy to manipulate to fit your desired space. You can choose a clear option to minimize its appearance in your yard, however, plastic edging won't hold up as well as the other options and will have to be replaced more often.
Choosing to add a landscape border will help to determine its function and purpose and provide a clean finishing touch.
You can hire the professionals at Sinacori Landscaping to help you draw out your yard and choose the landscape border material that best suits your space and personal style. Simply, call Sinacori Landscaping at 248-651-5400.