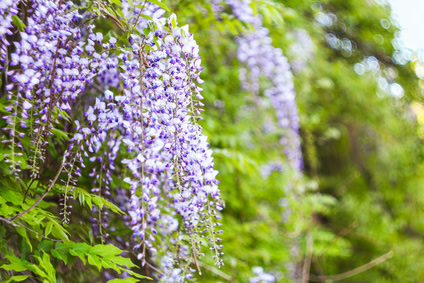 Spring is the season that motivates us to get outside and get to work on a beautiful garden or lawn. The freshness in the air is worth treasuring as you do your outside work. When Spring passes on, outdoor work feels more like a chore than a luxury. This is mostly due to weather changes that make all the labor more difficult than what you want it to be. However, if you set goals for each season, you'll enjoy the ambiance of your yard again. You can also hire a Troy landscaping professional to help you set the themes for each season, in case you need some guidance or landscape maintenance.
Here are some Landscaping tips for when the lovely Michigan spring is over.
Summer – The Best Time To Show Off
Warmer weather encourages us to enjoy the day. What better place to do that than your outdoor living space? Taking the time to decorate your patio or yard with extra greenery or a few hardscape structures can add to the beauty of your home and show visitors that your outdoor living space is summer ready. To keep the gorgeous flowers you planted in the spring, you may have to do some extra watering. If you want something new, look into planting trees that will bring a good amount of shade. You can also try planting vegetables to get ready for the fall.

Fall – A Great Time For Harvesting and Gathering
Once the heat dies down, we can enjoy the cooler weather. If you spent some time planting veggies in the summer, expect to be harvesting around this time. You'll also need to pay close attention to your yard around this time of year. When the weather gets cooler, the yard needs to be prepared for winter. Birmingham professional  landscapers usually start mulching or fertilizing lawns and pruning any greenery that needs it. While you keep your yard healthy, you can also look into decorating for the holidays. There may be some landscape fixtures that can't handle the precipitation, but some festive plants and vegetables can act as decor on select days.
Winter – Planting and Planning for Spring Again
When father frost comes along, most homeowners feel inclined to let the snow take its course. The snow is beautiful, of course, but it shouldn't stop you from thinking about what's best for your yard. Some plants and shrubs can handle winters and continue to add grace to your garden even on chilly days. Many wonderful spring landscaping ideas occur in the winter. You should write them down, set a budget for what you need, and amp yourself up for another colorful spring. Until spring rises and shines again, enjoy the peace of the winter.
Need Professional Help from a Troy Landscaping Company?
Year-round landscape maintenance can take a toll on some homeowners. If you'd rather have a Troy landscaping company help you out, contact Sinacori Landscaping today for their services.